Description
Oral probiotic for optimal female vaginal, immune, and urinary tract health*
UltraFlora Women's is an easy, one-a-day, oral probiotic that helps promote and maintain healthy vaginal pH balance. Specifically formulated with two clinically studied probiotic strains, Lactobacillus rhamnosusGR-1and Lactobacillus reuteriRC-14, UltraFlora Women's targets and supports the urinary tract and vagina. Four out of five women reported improvement in health when taking UltraFlora Women's.†* 
Features
Helps maintain healthy vaginal odor, urinary comfort, and vaginal pH balance*
Clinically proven safe for long-term use and taking consistently provides continuous urogenital support*
Helps support a healthy vaginal microflora and balance good bacteria*
Dairy-free, gluten-free, non-GMO, and vegetarian
†Survey conducted by Metagenics, Inc. in 2020 with 96 women currently taking UltraFlora Women's.
Indications
Helps restore and maintain healthy vaginal flora. Reduces the number of urogenital pathogenic bacteria and yeast on vaginal surfaces for feminine health. Use in conjunction with antibiotics to help treat bacterial vaginosis.
Label & Supplement Facts
Ingredients
Amount
Daily Value
Serving Size
1 Capsule†
Servings Per Container
30
A 50:50 Blend††

 

of:
2 billion CFU†††
* 
   Lactobacillus rhamnosus

 

GR-1‡
 
 
   Lactobacillus reuteri

 

RC-14‡
 
 
*Daily Value not established.
†Vegetarian capsule
††Under license from Chr. Hansen A/S and protected by Chr. Hansen A/S patents of the WO 00/35465 patent family, and others.
†††At date of expiration
‡ RC-14® and GR-1® are Trademarks of Chr. Hansen A/S
Other Ingredients
Maltodextrin, capsule (hypromellose, titanium dioxide), microcrystalline cellulose, and magnesium stearate (vegetable).
Purity
This product is non-GMO, gluten-free, and vegetarian.
Directions
Take one capsule once daily or as directed by your healthcare practitioner.
Benefits of UltraFlora Women's
UltraFlora Women's
is an oral probiotic that specifically impacts feminine health. The vagina plays host to a variety of bacteria that support feminine health. The two probiotic strains in UltraFlora Women's are
Lactobacillus rhamnosus
GR-1 and
Lactobacillus reuteri
RC-14 and have been considered safe and clinically effective and trusted for use by practitioners for 7 years.*
Targets
the vaginal and urinary tract via one oral capsule of two probiotic strains*
1
Maintains
a balanced vaginal microbiota*

Promotes
higher counts of the
lactobacilli
, the predominant species found in a healthy vaginal tract*
1. Reid G et al. FEMS Immunol Med Microbiol. 2006;30(1):49-52.
Targeted strains
While many strains of probiotics do target gut health, as the gut is filled with these live microorganisms, the probiotic strains in UltraFlora Women's specifically impact feminine health.*
How it works
The strains in UltraFlora Women's work by traveling through the digestive tract to the vaginal tract.1 Research shows that once there, the two probiotic strains work to help maintain a healthy feminine environment by increasing the number of good bacteria.*2-4
1. Reid G et al. FEMS Immunol Med Microbiol. 2006;30(1):49-52.
2. Velraeds MMC et al. Appl Environ Microbiol. 1996;62(6):1958-1963.
3. Velraeds MMC et al. J Med Microbiol. 1998;47(12):1081-1085.
4. Vujic G et al. Eur J Obstet Gynecol Reprod Biol. 2013:168:75-79.
Scientifically sound
 

and

 

patient approved

There's a simple approach to better vaginal health.* Here's what a survey of women who have taken UltraFlora Women's had to say about their experience.†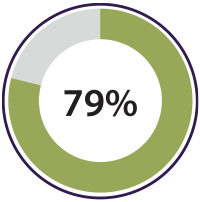 79%
reported having improved quality of life*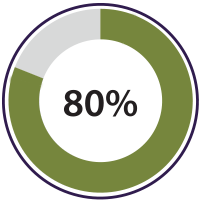 80%
experienced a health benefit after taking UltraFlora Women's*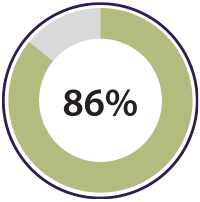 86%
said they would recommend UltraFlora Women's to a friend or family member
†Survey conducted by Metagenics, Inc. in 2020 with 96 women currently taking UltraFlora Women's.
Why choose ours?
We don't care about doing it first; we care about doing it right. With so many probiotics on the market, choosing the best one isn't easy. That's why we've worked hard to bring you a high-quality probiotic.

But don't take our word for it. See exactly what's in your formula, with TruQuality™.
Caution
Consult a health practitioner if pregnant or breastfeeding. 
Do not use if the outer seal is missing or broken. Store in a cool, dry place. Keep out of reach of children.
Storage
For best results, store in a cool dry place or keep refrigerated.
Legal Disclaimer
Actual product packaging and materials may contain more and different information than what is shown on our website. We recommend that you do not rely solely on the information presented and that you always read labels, warnings, and directions before using or consuming a product.